Governing Body - King's Academy Ringmer
Governors play a vital role in ensuring the best possible education for every student by creating a robust accountability for our college leaders, ensure clarity of vision, ethos and strategic direction, hold the Principal to account for the educational performance of the college and its students, the performance management of staff and oversee the financial performance of the college and making sure its money is well spent.
Contact information: Priscilla Paddock - Priscilla.Paddock@kingsacademies.uk
Email: ringmer.governors@kingsacademies.uk
King's Group have the articles of association, as well as the annual reports/funding agreements. These can be found on their website here - https://www.kingsacademies.uk/page/?title=Corporate&pid=16
Miss Denise Kong - Chair of Governors

After graduating from Oxford University with a degree in Maths and Computer Science, I came to Sussex to start a family. I worked part time in IT events and journalism, until I was unfortunately widowed. In order to be able to spend more time with my children, I took a job in Admin at Ringmer Youth Centre. Since then I have worked as a youth worker, as a Duke of Edinburgh's Award Leader at Ringmer, and then in Attendance/Behaviour/SEND at The Cavendish School in Eastbourne, before I returned to my original interests in numbers/computing when I became the Data Manager/Timetabler at Cavendish. In 2010 I became a school governor at Laughton Community Primary School, and in 2011 I became the Chair. My various roles in schools have helped me form a holistic view of a school as a governor.
In 2014 I was elected to the East Sussex Governor Representatives' Group and now chair this group, which represents governor interests across East Sussex. In this role, I work with Headteacher representatives from schools across the area as part of the local area Partnership's (EIP's) steering group.
I enjoy meeting lots of different people in my role as a school governor and find it particularly rewarding when people start to work together and exchange ideas about how to make education work really well for our young people.
My email address is denise.kong@kingsacademies.uk or you can contact through the clerk to governors.
Mrs K Chandler - Vice Chair of Governors

I am married with one daughter who currently attends King's Academy Ringmer. I have worked in the education system for the last 8 years and I am currently working in a local primary school as a Teaching Assistant and an Individual Needs Assistant. I have a lot of experience working with children with Special Educational Needs and find this extremely rewarding. I hope to use my experience in the education system to benefit my role as a Parent Governor. In my spare time I am an avid reader and also enjoy looking after our many pets!
Mr Terry Parkin - CEO, King's Group Academies & Governor
Terry Parkin has had a distinguished career in education working in London and across South East England. He has held amongst other roles that of Senior Education Advisor for Portsmouth City Council, Chief Inspector of Schools in Tower Hamlets, and Director of Education in Southwark. Latterly, he has served as a chief officer responsible for adults and children in two local authorities, and as a Ministerial Advisor in the Department of Health. He has also worked on behalf of the LGA and the Cabinet Office as a peer reviewer.
Miss Dawn Orchard - Governor

My working career began when I left secondary education and joined the Royal Navy, defence cuts affected the branch I worked in and I opted to leave and was fortunate to secure employment with a large hotel chain undertaking a personnel assistant role. I have remained within this line of work for the last 16 years. I have worked for a variety of organisations in different sectors undertaking Personnel and Training related work. My current role is as a Human Resources Business Partner working within the Criminal Justice System. I am qualified with the Chartered Institute of Personnel and Development and enjoy my work and the variety it presents. I have a son who attended King's Academy Ringmer and in my limited spare time enjoy following Rugby and walking.
Mr Danny Mizon - Parent Governor

Cllr Mr Michael John (MJ) Holloway OBE - Governor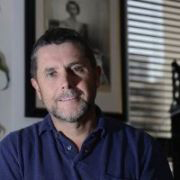 MJ Holloway was appointed to the King's Group Board in 2013, and made a Trustee of the King's Group Academies in 2016. He is also a new Trustee of Prisoners Abroad. He served as British Ambassador to the Republic of Panama, with responsibility for Costa Rica, and Nicaragua, between 2011-2013 before leaving the UK's Diplomatic Service to pursue other interests. As a diplomat, MJ became a Latin American specialist serving in Mexico (twice) and Brazil with focus on trade and investment promotion. When Consul-General in Spain and Regional Consular Director for Iberia between 2005-2010, he pioneered the UK's current global consular operation, improving customer service. MJ continues his links with the FCO in his capacity as a Special Representative of the Foreign Secretary during high level visits to the UK. He was educated at St Edmund's School, and the University for the Creative Arts, both in Canterbury, Kent.
Mr Martin Whitlock -Community Governor

I moved to Ringmer from Lewes in 1989 with my wife and two children. My family have always had close connections with the college, as my wife Ruth worked as the Learning Resource Manager at the college for 27 years and both my children successfully passed through the college and on to university. I now have a grandson who is a student here.
On retiring from Sussex Police in 2002 having completed 33 years of service, I stayed on working for them, gaining adult education qualifications and teaching IT and first aid, finally retiring in 2015.
I am currently Chairman of Ringmer Parish Council, and a trustee of Ringmer Village Hall. Ringmer has a fantastic community spirit and the college plays a large part in the community.
My hobbies include photography, walking, cycling and bowls.
Mr Darren Tunstall - Parent Governor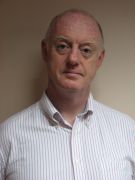 I read English at Cambridge University before joining the theatre, film and television industry in the 1980s as an actor, writer, director, teacher and script editor. I also trained and worked as a teacher of English as a foreign language for a number of years. In 2007 I became a full-time lecturer at the University of Central Lancashire, and then took a post as a lecturer at the University of Surrey in 2014. So I am well-positioned to contribute to the Academy as a governor with strong connections in the arts and an interest in educational standards and community engagement. In addition, I am an author of academic books and articles on psychology and performance. I live with my family - who are locally born with a lifelong attachment to the area - just a short walk from the school, which my son attends.
Mr David Kennaird - Parent Governor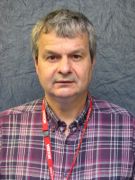 My name is Dave and I have a son attending the academy at Ringmer. After leaving school I worked for engineering companies in the electro- mechanical Industries. I am a qualified electrician, and continue to train electricians who attend courses at a local college. In my mid twenties I returned to study graduating with a degree in Mechanical Engineering. I subsequently completed a Ph.D in mathematical modelling, and later a PGCE. I have been involved in running a number of companies, my own and others, all in the engineering sector. I work part time at a local University in research and teaching, and part time running my own business. My specialist areas are thermodynamics and renewable energy. I hope that my experience in industry will bring benefit to the academy but ultimately the students who will be entering a world of newly evolving opportunities.
Staff Governor
Ms Lauren Moss - Staff Governor
After graduating from the University of Leeds in 2008 (SH English Language with electives in Advanced Spanish and Modern Greek) I lived and worked in Yorkshire for a further three years as a Charity Events Manager and as a freelance writer for a local music magazine. In 2011 I spent a year working as an Events Coordinator for a large hotel chain in Gran Canaria and returned to the UK determined to continue living by the sea! I have lived in Brighton ever since.
Keen to put my industry experience to better use in the public sector, I commenced my teacher training. I completed my PGCE at Sussex University, training at schools in Barnham and Crawley before completing my NQT induction at Portslade Aldridge Community Academy. Within a year I was promoted to Second in Charge of English and I am extremely proud to have been a member of the team that made PACA's journey to 'Good' as rated by Ofsted, a success.
Now as Learning Leader for English at King's Academy Ringmer, I am delighted to be working with such a wonderful group of young people and a staff who are so committed to positive change.
Mrs Sue Lockyer - Staff Governor

I began my working career in 1980 as a Police Officer and this culminated in me being part of the Child Protection Team based in Brighton. I am married and I left the Police in 1990 in order to have my children, both of whom attended the academy.
In March 2003 I began work at the College as a Teaching Assistant for Behaviour Management. I later helped set up the Inclusion Department and became the Inclusion Manager. In 2006 when the school changed to the House System I became a House Leader, the role I still currently hold. I am also the Deputy Lead Designated Safeguarding Officer in the College. I am passionate about supporting all the students with their pastoral care to ensure that they feel safe and happy as I firmly believe that only then can they progress fully with their studies in order to achieve their maximum potential. I am also completed dedicated to working with and supporting my colleagues as I believe it is essential to work as a team at all times with the best interests of the students always in mind and as such I am very much looking forward to my new position as Staff Governor.
In my spare time I enjoy reading, listening to music, cinema, musical theatre and walking.
Mrs Priscilla Paddock - Clerk to Governors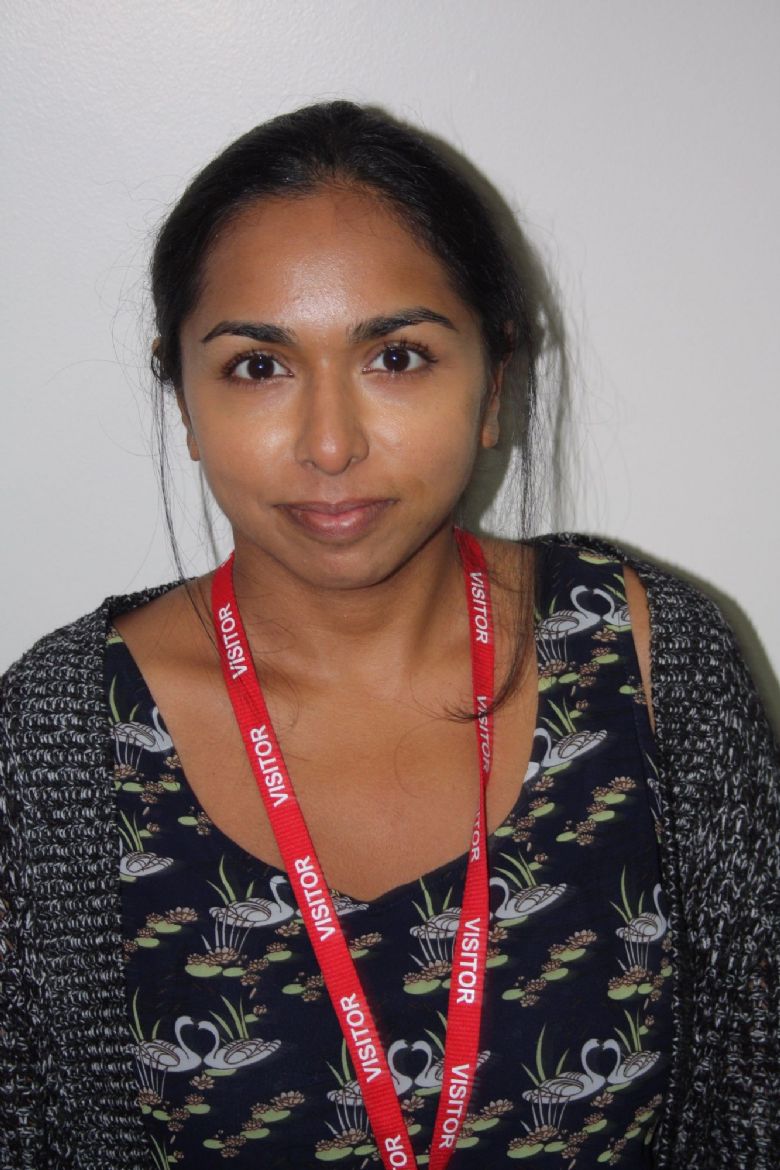 Clerk to Governors