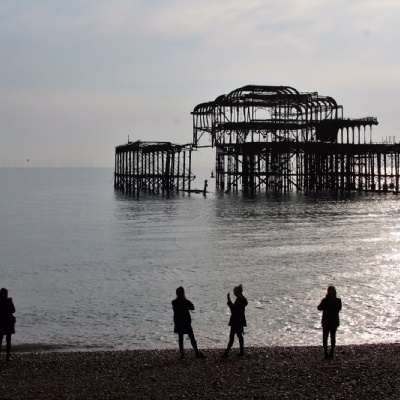 This workshop enabled Gifted & Talented Art students across Key Stage 3 to develop their photography and drawing skills. It was a pleasure to support the students' creative interests outside the classroom environment and enhance their experiences with exposure to Brighton's dynamic and bustling character. All students were engaged with the activities set and thrived in capturing photographs in the city. We visited the Laines, The 'Level' Park, Brighton Pier, West Pier, i360 and Brighton Museum.
Student behaved exemplary and upheld the academy's ethos of 'In pursuit of excellence'.
Students now have the opportunity to extend this workshop by submitting entries for the annual art exhibition to be held in May 2018.
Hugh thanks to Mr Peacock and Ms Hook for their support and in particular to K. Street, S. Watkins, M. Swallow, J. Oyarzabal and R. Trent for their enthusiasm and participation through the day.
Many thanks,
Mr M Madriaga
Head of Faculty: Creative Arts, Technology and PE.