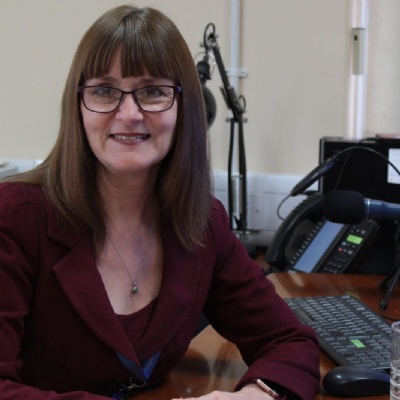 Here is the Principal's Weekly Newsletter. Please see below if you simply wish to read the information and access the links.
This is my last newsletter before all our students are back on Monday. Years 7, 10 and 11 return on Monday and Years 8 and 9 on Tuesday. The majority of both days will be taken up with testing. Please see the link to a short film of our Covid test centre so you can see what it looks like.
GCSE Options for Year 9 students
A reminder that the deadline for GCSE options choices is Monday 8 March. Students have been emailed the link to the Google Form to complete their choices (sent to their school email address). Please see the Year 9 GCSE Options Google site for more information: https://sites.google.com/kingsacademies.uk/gcse-options/home
English Department
1. School Online Library
The online school library system is now up and running for students and staff to browse books and reserve them. As the Library will remain closed for now, it will be a click and deliver service where I will bring reserved books to students during tutor time. I have put a video on the home page to show students how to reserve books. Students and staff need to be logged in to their school account and then this is the link that takes you to the online Library. https://library.ringmeracademy.org/#!dashboard
We have lots of new books and more titles will be added over the next few weeks. Thank you, Mrs Colbourne
2. Turn On The Subtitles Campaign
What takes 10 seconds, costs nothing and could change your child's life forever?
Turning on the subtitles, while young people are watching television, can vastly improve their reading ability. Please click the link below to watch a message about this from Stephen Fry.
Turn On The Subtitles Campaign
3. Year 9 students
Could all Year 9 students please remember to return to school with their copies of 'Animal Farm'. These will be checked on return. Thank you
PE Department - February Distance Challenge
The whole school challenge has just finished with students tasked with seeing how many miles they could complete in different physical forms across the whole of February as a House Competition. The top 3 and the houses which they represent are detailed below.
Well done to all those students who took part. PE Department
| | | |
| --- | --- | --- |
| Name | Miles | House |
| Will Mizon - Year 10 | 243 Miles | Turing |
| Neve Owens - Year 8 | 143 Miles | Seacole |
| Liam Alexander-Pye – Year 8 | 125.2 Miles | Seacole |
Food Technology Department
To all those who have been taking part in the remote cook-along cook club with Mrs Hepburn on Wednesday after school. Here are some samples of student's outcomes from Wednesdays Veggie Rolls:
https://docs.google.com/presentation/d/1VlZHsZl0ni4T1sKh3FLMyxjjVpUHuxY7Vrl-lVsIFAk/edit
Chartwells
1. Lunch menu
Please see the attached menu from Monday 8 March 2021 to the end of the summer term 2021. Please ensure you have topped up your Parentpay accounts
2. Free School Meal Vouchers
If you have been receiving Free School Meal vouchers, please check that any you may not have used yet as they do have an expiry day.
Buses and Roadworks in Ringmer
1. The buses will be running their normal services from Monday 8 March 2021
2. Major roadworks are back in Ringmer which may cause delays. Please factor this in for your journey to school
Safeguarding Focus - Resources to support children on the return to school
1. Childline: https://www.childline.org.uk/info-advice/school-college-and-work/school-college/school/
2. Place2Be: https://www.place2be.org.uk/our-services/services-for-schools/mental-health-resources-for-schools/return-to-school-resources/
3. NSPCC https://www.nspcc.org.uk/keeping-children-safe/away-from-home/at-school/#cornavirus
4. Trauma Informed Schools UK https://6282.s3-eu-west-1.amazonaws.com/Recognising_and_responding_to_Anxiety-4+Trauma+Informed+Schools+UK.pdf
Have a great weekend
Kind regards
Sian Williams
Principal