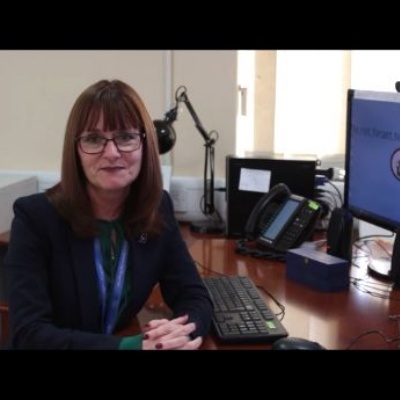 KAR Weekly Newsletter 23/10/2020
Here is the Principal's Weekly Newsletter video, please see below if you simply wish to read the information or access the links.
End of Term 1
We are at the end of an inspiring first term. Staff and students are all so happy to be back. Thank you to our parents for helping us to catch every opportunity for students to learn by being in school. Our attendance has slipped slightly and will continue to be a focus but with everyone's help and hard work this will start to improve.
Let's Go Zero – National Campaign
King's Academy Ringmer has been chosen as a model school to help promote and champion the national campaign for schools to have zero emissions by 2030. I am sure there will be lots of press reports regarding this
Uniform and equipment
Uniform standards are beginning to slip. We need to ensure that all our students are smart and wearing the correct full uniform. I may have to purchase another supply of black socks for those students having trouble finding a pair in the morning.
Please ensure your son/daughter has a good sensible winter coat for the journey to and from school
Equipment – there is a slight rise in the lack of equipment students have with them. Please can you ensure your son/daughter has a full set of equipment ready for the start of next term.
Year 11 GCSE Exams
As you may be aware the GCSE Exams have been put back by 3 weeks to allow for additional teaching and learning before they commence given the lockdown period. The last exam takes place on the 2nd July. All Year 11 students should therefore be prepared to attend school every day up until the 2nd July. The exam season starts on Wednesday 26th May. These dates are provisional; however, this rarely changes.
Supporting your child with revision
The school subscribes to GCSE Pod and is a fantastic resource to support your child with their revision. Although it is mostly used by Key Stage 4 students, it can also be accessed by any Key Stage 3 student.
Please see below for 'how to' guide for parents
Please see below for a guide to quizzing your child
Canteen Term 2 Menu
1. Please see this link for the lunch menu for Bonfire Night on 5 November 2020 and our Term 2 menu at the bottom of the page.
2. Breakfast Orders for Year 8,9,10 and 11 - Due to our current student bubble areas, students in years 8, 9, 10 & 11 do not have access to the dining room to order breakfast as they arrive in school each morning. If your child would like to pre-order a breakfast for when they arrive in school please complete the form at the bottom of the linked page and send it to ringmer.kitchen@kingsacademies.uk.
Safeguarding Focus – Being safe over the holidays
Dark Nights
Next Saturday night we will be setting the clocks back an hour and summer time ends. Road traffic collisions increase by 20% in the fortnight after the time change. Sadly, some of those collisions will involve child pedestrians and cyclists. Children under-16 are one of the most vulnerable groups of road users.

The latest available government statistics (2015)* show that 58% of children who die or are seriously injured in a road collision are involved in incidents between 3 and 7pm. From next Sunday, much of those will happen in darkness. Whilst younger children are at risk, the data shows that 11 - 15 year olds are actually at more at risk from accidents that kill or result in serious injury.

The resources below will help remind children, especially teenagers, about road safety and safe cycling.

Teaching Road Safety: A Guide for Parents
https://www.rospa.com/media/documents/road-safety/teaching-road-safety-a-guide-for-parents.pdf

Safety First – Cycling at Night
https://www.cycletraining.co.uk/cycle-training-and-cycle-safety/safety-first-cycling-at-night/

Teaching road safety: guide for educators
https://www.brake.org.uk/assets/docs/Teachroadsafetyguide-Sept14.pdf

Road safety teaching resources for children https://www.think.gov.uk/education-resources/

Be Bright, Be Seen Poster https://6282.s3-eu-west-1.amazonaws.com/Be_Bright_Be_Seen-A5-Flyer.pdf

Keeping children safe during lockdown and beyond - Parents' pack
https://www.capt.org.uk/Handlers/Download.ashx?IDMF=44e36e43-bd5e-4dd0-acae-e040f37fe2ef

*Facts on Child Casualties (June 2015)
https://assets.publishing.service.gov.uk/government/uploads/system/uploads/attachment_data/file/442236/child-casualties-2013-data.pdf
Firework Safety
As the firework season approaches, East Sussex Fire and Rescue Service have asked us to remind students about firework safety. Fireworks are exciting to watch, but every year many people get hurt in firework accidents or may get involved with fireworks in a way that puts themselves or others at risk. Most accidents happen at family/private displays or in the street.
Can I please ask for your help to remind your son/daughter about following safety measures. Many young people are aware of these dangers already and some are more aware than the adults around them. This year, East Sussex Fire and rescue Service want to encourage students to share this information with their parents and carers, keeping everyone safe during the fireworks season.
Further information on staying safe can be obtained from the following websites
· https://www.rospa.com/Home-Safety/Advice/Fireworks-Safety
· https://kidshealth.org/en/parents/fireworks.html
· https://www.capt.org.uk/staying-safe-around-fireworks
· https://www.fireservice.co.uk/safety/firework-safety/
Please also find attached 2 useful East Sussex Fire and Rescue Service posters
Social Media age restrictions
Can I please ask parents to remind your son/daughter that social media has age restrictions. A number of issues in KS3 relate to Whatsapp that has an age restriction of 16.
Finally... Take a Moment
Please take a moment and Join hundreds of well known faces photographed by Ray Burmiston and be part of the 'Take a Moment' virtual exhibition, raising funds and awareness for Mind.
Have a great weekend
Sian Williams
Principal