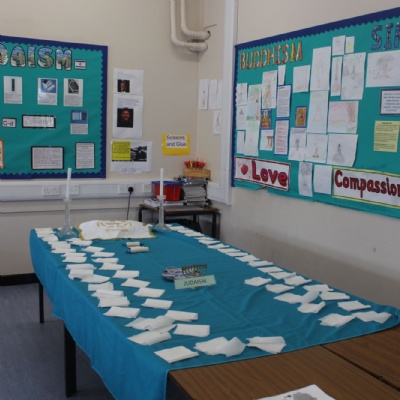 This week's KAR newsletter - 26/05/2023
This week's message from our principal, Mrs Williams
Last newsletter of the term! Year 11 have had their first round of exams and are now on study leave for term 6. We have been extremely impressed with their hard work and positive attitude and they will no doubt move on to greater things when they go to college or work in September.
GOODBYE MS ROLFF
We are sadly having to say goodbye to Ms Rolff today as it is her last day working as one of our lovely TA's. She has had a great send off with plenty of chocolate and even got a round of applause from Year 10! She has had a great impact on all of us here, staff and students. We will all miss your smile and positive attitude greatly and wish you the very best in your next chapter.
YEAR 9 SABBATH MEAL - RE
Year 9 were invited as guests to a Sabbath meal in the humanities department. Whilst there, they were given general information about the meal, when to come, what to bring, what to wear, what to expect, the food and how to behave.
As important visitors they were given a chance to replicate the blessing of the Kiddush, trying pomegranate juice to sanctify the day of rest. After this, they were provided with the opportunity of trying a Challah piece of bread. Some actually enjoyed eating it! Well done to Year 9!
Mrs Amy Simmons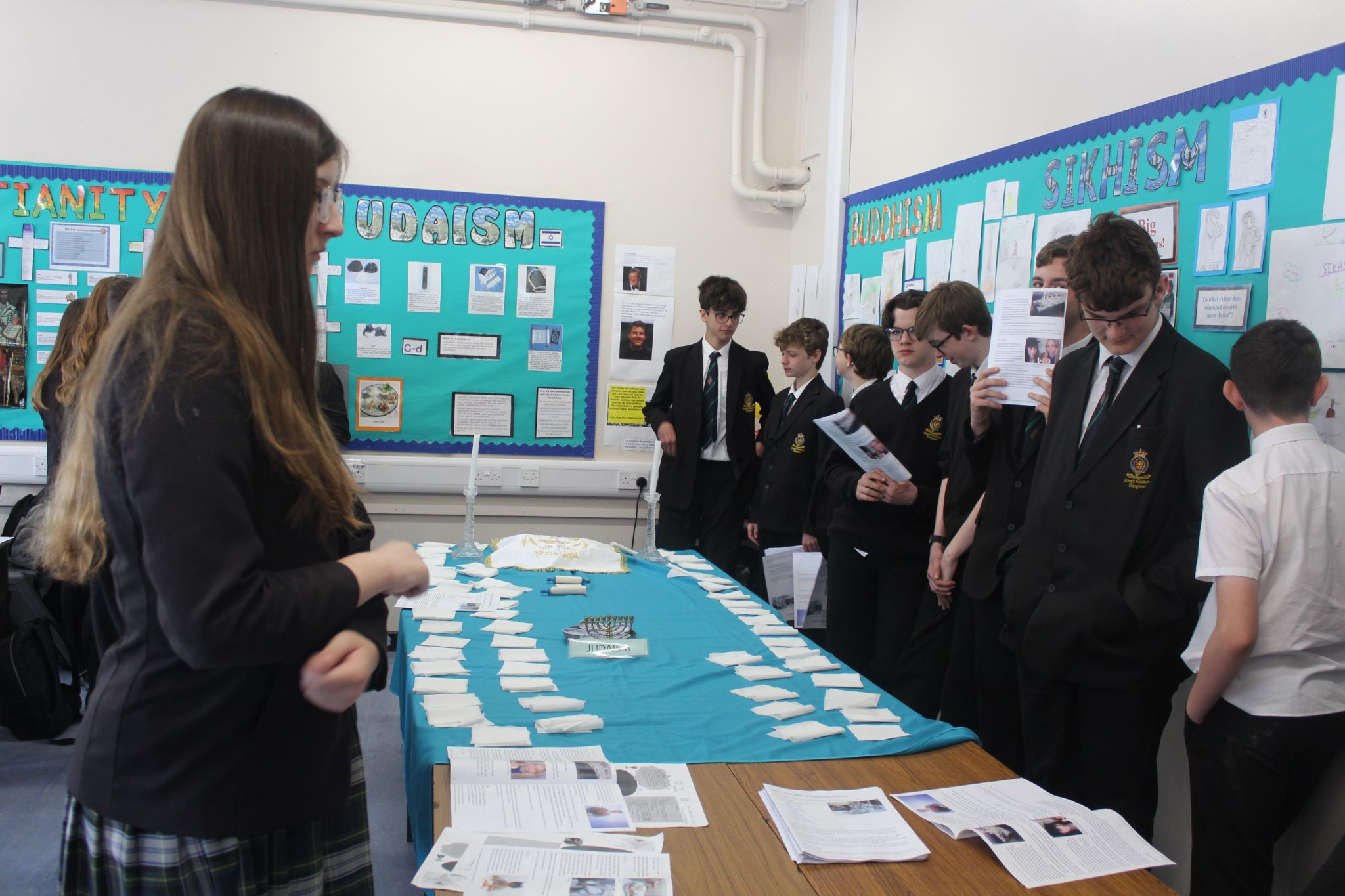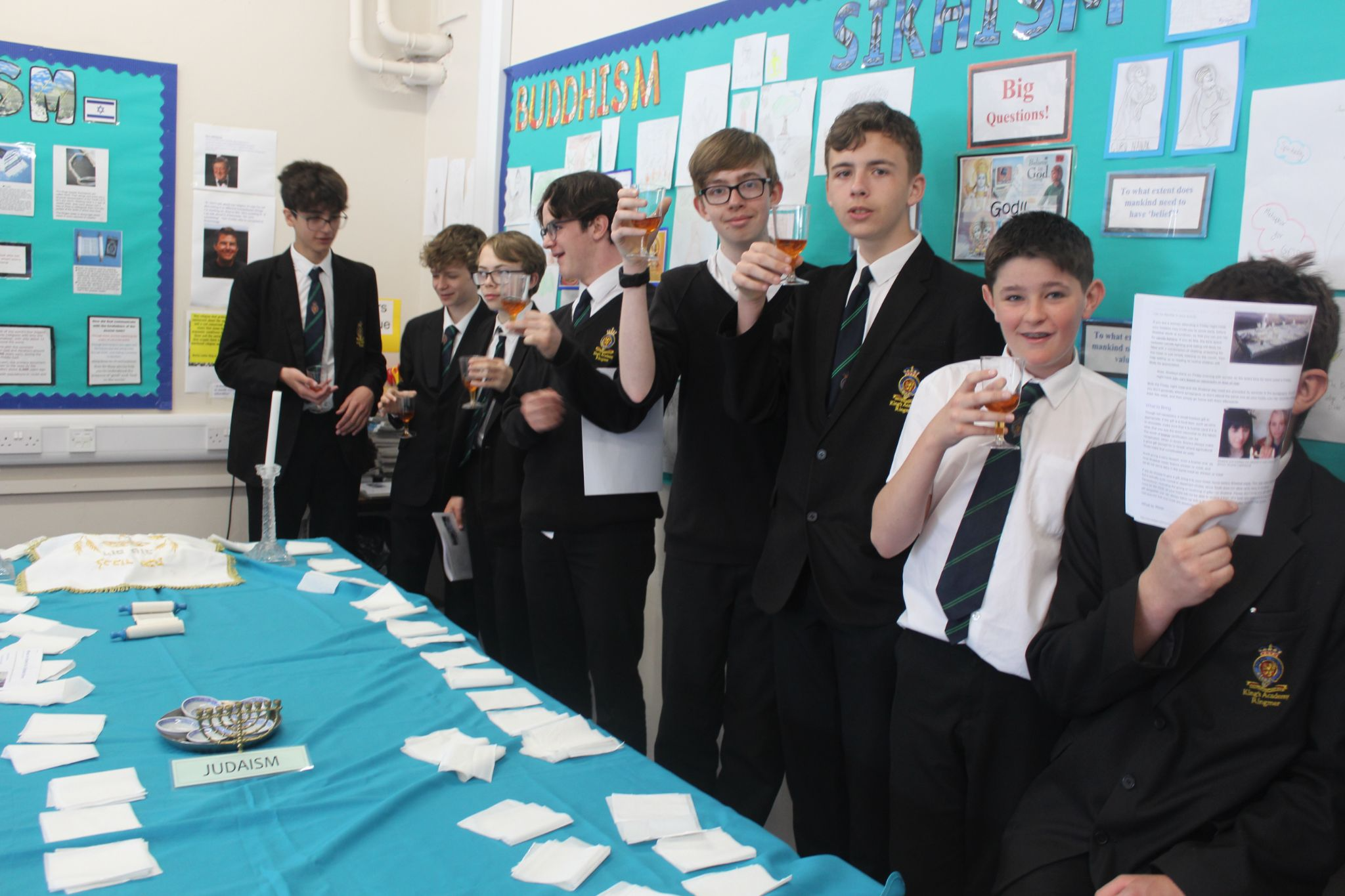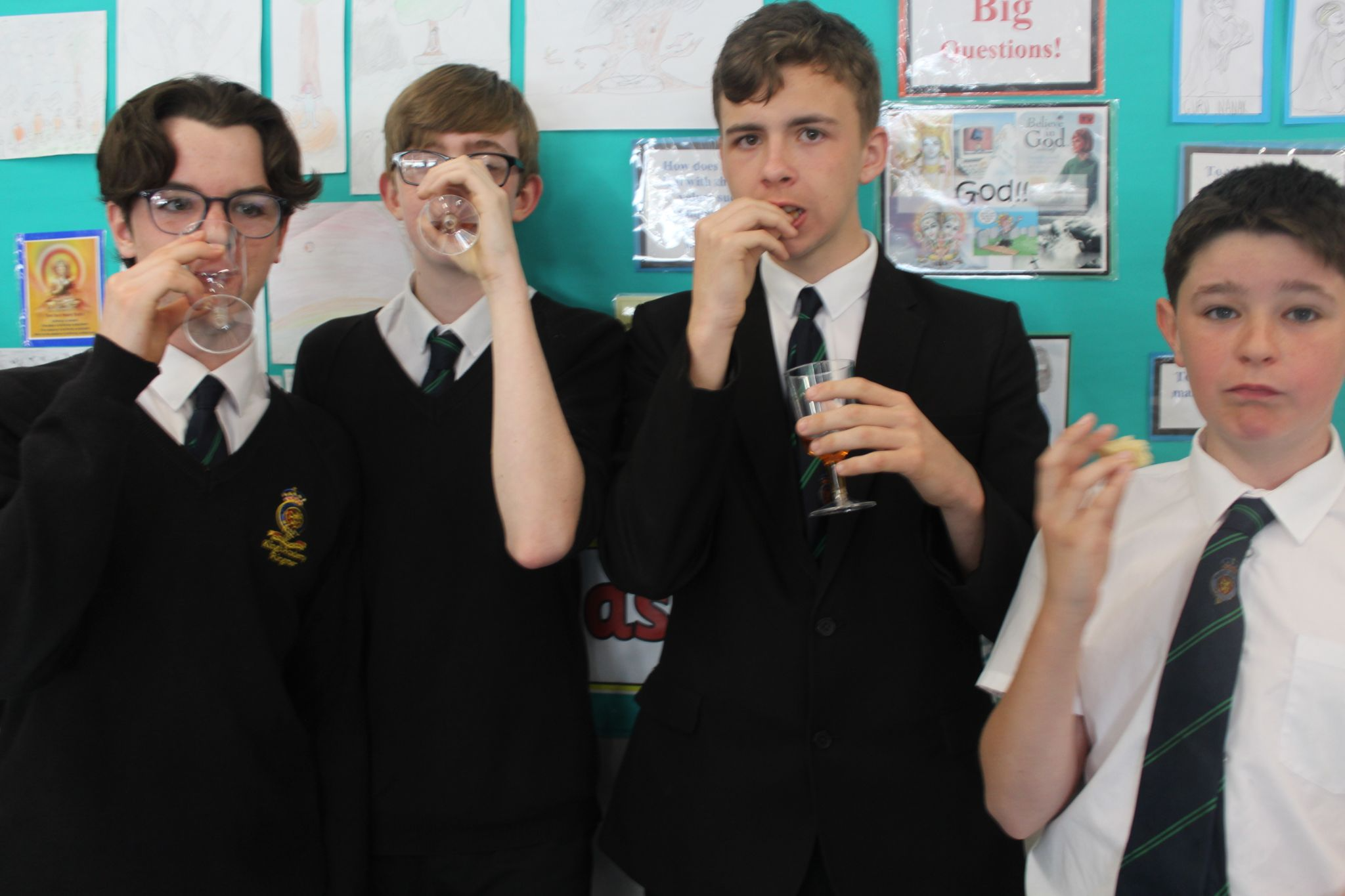 RINGMER ALUMNI - A MESSAGE TO MS MOORHOUSE
"I'm not sure if you remember me, but I was in your year 11 history class in 2018. I wanted to email you to catch up and let you know that I have just finished a degree in Ancient, Classical and Medieval Studies at the University of Winchester, and that I got a first in my dissertation! My dissertation looked at the archaeology of motherhood in the Greek Bronze Age to debate the idea that there was worship of a Mother Goddess, and was focused on feminist archaeology. I'm staying at Winchester for another year to do a masters in Cultural Heritage and Resource Management as well
I wanted to say thank you for all your help at the start of my history journey! I hope you are all doing well at Ringmer."
Best wishes,
Katie Wright
Safeguarding Special
Vaping
As this is the last week of term I want to share with several safeguarding items. As you are aware, we have had serious concerns around vaping in school. Alongside our recent letter we have, this week, delivered a Vaping assembly to years 9 and 10 and have been discussing vaping in PSHE lessons for year groups lower down the school.

Online Presence -Tik Tok Addiction
I saw an item on Sky News this week - I am very much aware of the influence of social media Apps but this data shocked even me. The Centre for Countering Digital Hate set up a false account on Tik Tok of a 14 year old girl. Within 2.6 minutes of the account being set up, self harm content was being sent to that account and within 8 minutes eating disorder content was being sent as well. Every 39 seconds (on average) harmful content was being sent to that account. Those accounts that were classified as vulnerable (in the stats) got 12 times as much self harm content in the first 30 minutes! Here is the full item from Sky News:
Grassroots Stay Alive Suicide Prevention app
This is a pocket suicide prevention resource packed full of useful information to help you or your child stay safe. You can use it if you are having thoughts of suicide or if you are concerned about someone who may be considering suicide. It includes a safety plan, customisable reason for living & a life box to store important photos.
Grassroots are charity that supports communities to prevent suicide
https://prevent-suicide.org.uk/
Kind regards,

Sian Williams
Principal