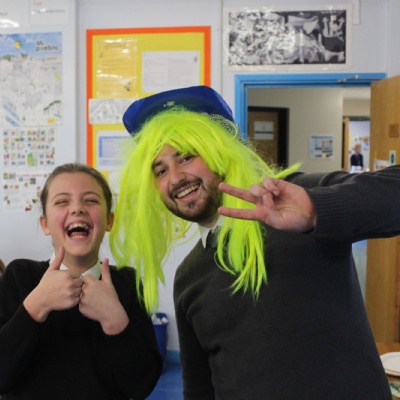 King's Academy Ringmer weekly newsletter 09/02/23
KS4 news term 3
Student Leadership
Applications for Student Leadership positions are now open to year 10 pupils. All pupils have the instructions and application forms that have been posted on their tutor google classroom. Applications must be emailed or handed to Ms French (Principal's Office) by Friday 24th of February.
Chess Club Competition
Our first KS4 Chess competition will take place next term. This will be a Blitz, knockout competition that will be played at lunch time. Application for a place in the competition will be open until Thursday. The application form has been emailed to all KS4 pupils.

Free School Meal Vouchers for February half term break 2023
If you qualify for free school meals you will receive an email in the next few days with the voucher for the February half term break. Please note the expiry date on the voucher as this date cannot be changed Thank you, Debbie Duckworth, Business Services Manager
Poetry Competition
Last term both Key Stage 3 and 4 had the opportunity to write a poem in the Power of Poetry competition. We had over 150 entries and over 100 of them were published. Here you see those who had ordered the collection of brilliant poems. A massive congratulations to those who entered and received their copies. - English Department.
Channel 4's Junior Bake Off 2023 Applications are now open!
We are delighted to say that we have recently opened applications for the 9th series of Junior Bake Off; a Channel 4 programme that celebrates the culinary talent and ambition of the younger generation in Britain.
We are looking for young budding bakers between 9-12 years old.
Filming would take place from July 2023, but our applications close on Sunday 12th March 2023.
Interested bakers can apply online at - www.applyforjuniorbakeoff.co.uk
Year 8 Spanish
Our year 8 students have been busy rehearsing and acting out their restaurant scenarios... muy beuno, todos! Mr Wood also made a surprise appearance, albeit in a disguise...
Piano Masterclass
A number of our year 9/10 music students spent the afternoon participating in or watching a piano masterclass with Richard Merrick - a world class piano player. This was a great opportunity for our students to receive advice and motivation from someone who was once in their shoes.
The AIM Group
The government have funded Free Level 2 CACHE Accredited Online Short courses all around SEN and Young People's Wellbeing. All subjects are completed online in a 6-8 week timeframe in the learners own time. Upon completion, the learner will receive a certificate from the Awarding body and be able to access another subject. Neuroscience In The Early Years has just been funded and we are seeing large volumes of parents coming through to access this month.
We have a range of fully funded (Free) CACHE accredited qualifications available to help better understand some key issues around young people's mental health and wellbeing, along with a range of other qualifications that may help with developing careers.
Please see below information on structure, criteria and how to express interest:
Course Information/Structure:
- Online E Learning Platform.
- Have a full 6-8 weeks to complete the course
- Assigned your own login details, can log in and out when you please
- Assigned your own tutor who will support you throughout and mark your work
- No Exams or Essays. All Q&A based.
- Gain a Level 2 awarded certificate upon completion (GCSE Grade C equivalent)
Minimum Requirements:
- Aged 19 or above
- Not currently on a Government funded course (including apprenticeships)
- Has been in EU/UK for the past 3 years
Subjects Available:
Understanding Autism
Neuroscience In The Early Years (0-7)
Understanding Children and Young People's Mental Health
Distressed Behaviour In Children
Adverse Childhood Experiences
Understanding Specific Learning Difficulties
If you wish to find out more, please complete the following link and we'll be able to give you a call and talk you through how it works:
https://theaimgroup.co.uk/booking-form/0014J00000tWvZQ
If you would like a phone call regarding this Free Online Course, please contact me on the following details:
joe.rigg@theaimgroup.co.uk - 0203 900 3091 Ext 225
Gardening kneeling pads request – We are still looking!
We are still looking for any old garden kneeling pads we can use whilst doing some weeding with me. We would really appreciate your donation. We're eager to take unwanted items and reuse these, instead of buying from new.
If you are able to donate a kneeling pad, please either contact Mrs Teague to arrange dropping it off, or call into Reception and leave it with them.

Thank you again for your generosity - the Eco Reps & Mrs Teague.