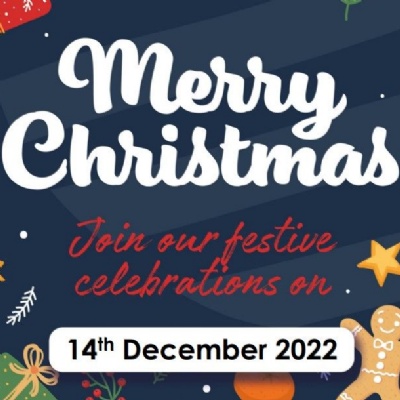 Christmas Lunch – 14th December 2022
The traditional Christmas lunch will return this year and will be available on Wednesday 14th December 2022. The price of this 2 course roast turkey meal, or vegetarian alternative, will be £2.55. The dining room is accepting bookings which will close on Friday 9th December 2022.
Tickets will go on sale in the dining room on Monday 28th November 2022. All students must book directly with the dining room staff; payment will be deducted from students' accounts at the time of booking, so please ensure accounts are topped up.
Students will be provided with a ticket at the time of purchase. Students on Free School Meals must also book directly with the dining room staff and payment will be taken on 14th December 2022 so as not to affect their daily allowance. There will also be hot roast meat baguettes, pizza and sandwiches available on this day. Please see the attached flyers.