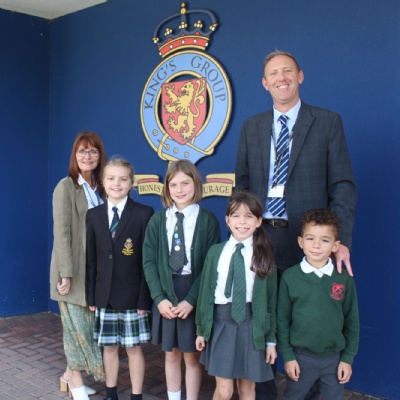 King's Academy Ringmer weekly newsletter 14/10/22
This week's message from our principal, Mrs Williams.
Ringmer Alliance Poetry Competition
Last week we were delighted to welcome some of our local Primary schools to the academy for the final of their Poetry reading Competition. Ringmer Primary, Laughton and Firle, Blackboys and Framfield and Alfriston Primary were all in attendance. It was a truly inspirational and delightful afternoon and I was very privileged to be asked tio judge the competition. Some of our new Year 7s were in attendance and very pleased to see their old headteachers. The event was so successful that we have been asked to make this an annual event.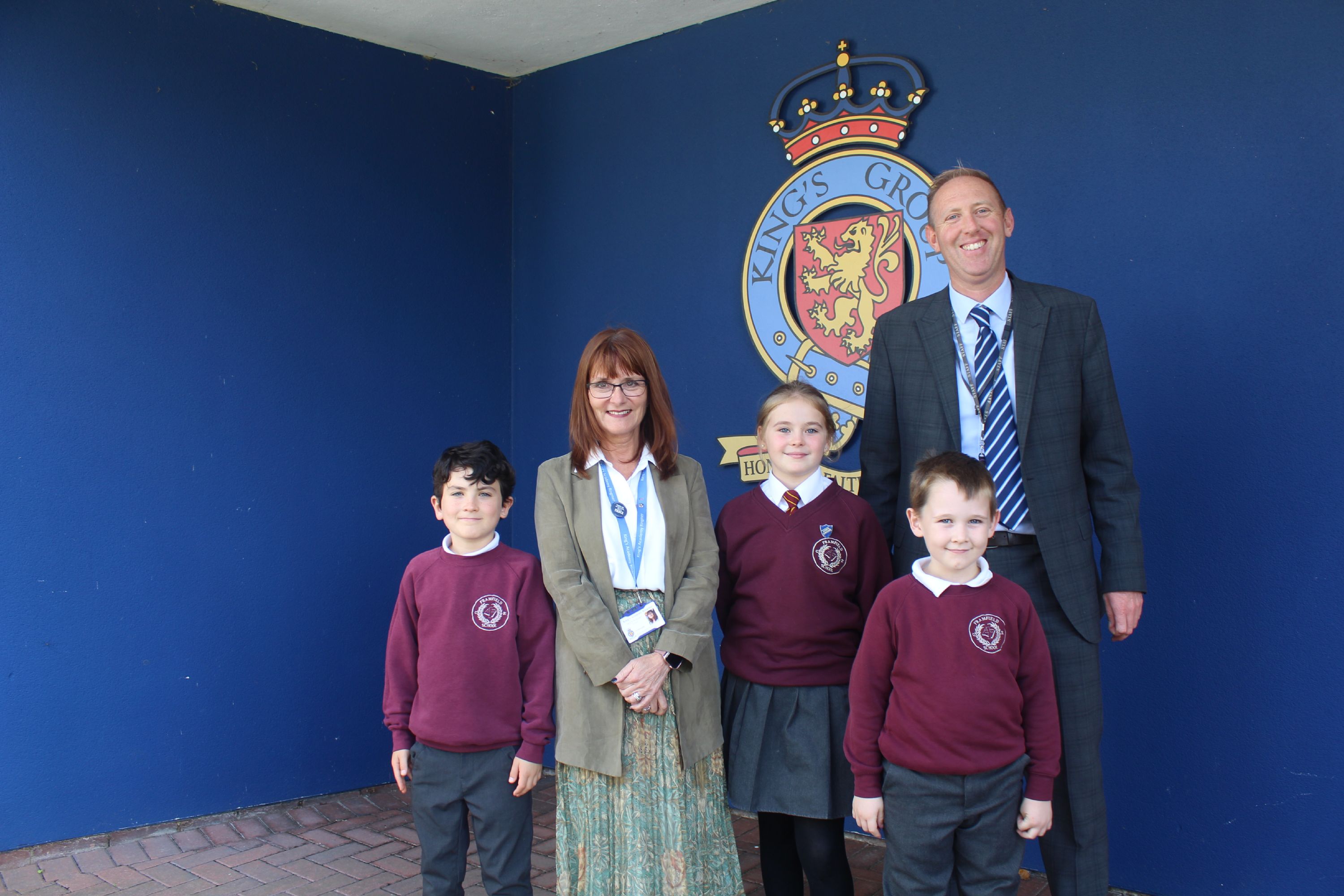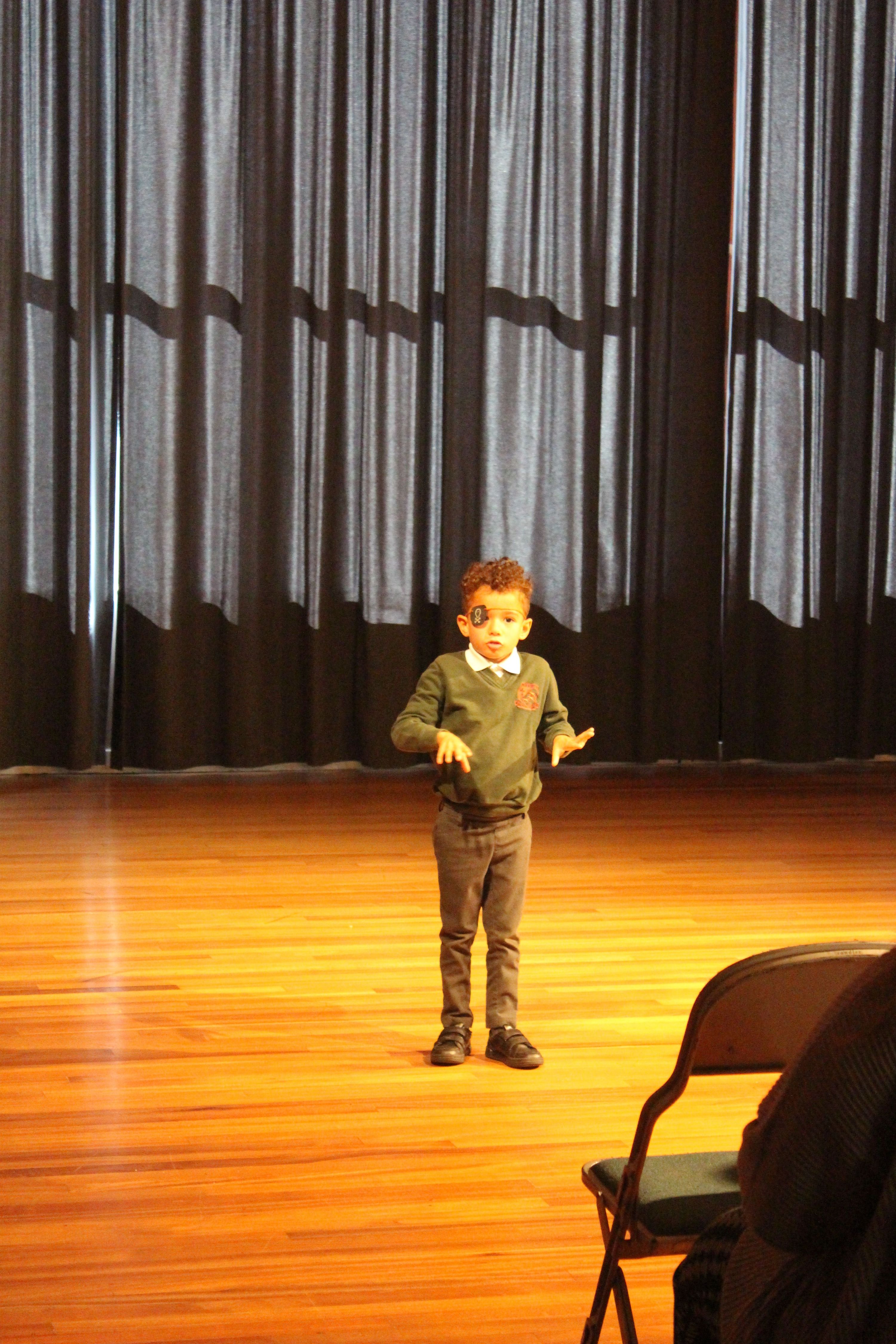 A huge thank you

Our thanks go to everyone who has already made a voluntary donation towards our Enrichment Programme; with the fund open for less than a week, we have already raised over £600. Your generosity has already enabled several students to secure a place on an international residential visit and will continue to support others to experience some of the fantastic opportunities on offer over the academic year.
DT Department
The year DT 10 GCSE group are nearing the end of their flatpack toddler stool project. They have shown excellent skill and determination with their projects. We are all happy that nobody has fallen off theirs yet.
Work Experience 2023
By the end of this week, all Year 10 students should have received their log on details for the Aspire work placement website, and will have had instruction on how to use it to record details and request placements. If any students have been absent, we will contact them over the next week and show them how to access it during tutor time.
125 Bus Route
We have been advised that the bus will be back to its normal route with effect from Monday 17 October 2022.
Student Acceptable Use of Technology Policy Google form
Thank you to everyone that has already completed the above google form shared with parents last week. It is really important that every family engages in this process.
As a reminder - our governing board ratified the above updated policy at their Full Governors meeting on 28 September 2022 following the publication of the Keeping Children Safe in Education Document – September 2022.
As technology plays a major role in our school lives, we are asking all parents/carers together with your son/daughter to read through this updated policy – see link - https://www.kgaringmer.uk/attachments/download.asp?file=1651&type=pdf.
We are then asking you to complete our google form to confirm that you and your son/daughter have both read and understood the information detailed. Please see link to access the google form: - https://docs.google.com/forms/d/e/1FAIpQLSf41B_Xdjf_N9IyP906IN89fhhVBJ2MoSxuXtPbeTPXHj6v8A/viewform
This policy will be issued to all new students moving forward.
Please take the time to read the policy and then complete the google form. Thank you in advance for your assistance with this.
Whole School Photo Day – Thursday 20 October 2022
Reminder that all our students will be having an individual photo taken by Lightroom Photography on Thursday 20 October 2022. Deadline to pre-register online is Sunday 16 October 2022. Pre-registering enables you to gain secure access to your child's photographs by email and/or SMS. Your son/daughter's individual code for registering was shared with you by email last week. Please do not worry if you have not registered as your son/daughter will be bringing home a proof on the day that will give you instructions on how to order.
Careers KS4
The following event is available free of charge for you to support your child's next steps after finishing school.

Free Careers Event Saturday November 12th Olympia London

The What Career Live Event is a great opportunity to learn more about the options available once you leave school. Speak to top companies and universities face to face, get expert advice and benefit from one-to-one support to help you kick-start your future. The expert speakers cover everything you need to know including student life, choosing your careers, working in a certain industry and accessing support.

There are Future Skills Workshops which look to improve student's employability and include skills such as; working as a team, effective communication, building confidence, problem solving and body language. There is a Careers Advice Lounge which gives students guidance on what career path may be right and how to successfully apply for jobs. As well as multiple other options there is a Parents' Lounge and Theatre where parents and carers can get essential advice on supporting school leavers.

The following video will give you an idea on what the event is about
https://www.youtube.com/watch?v=mAtQGtr7Lzg
Follow this link for more information or to book a free ticket
https://www.whatcareerlive.co.uk/london-event/careers-theatre
Ms Dormer - Year 11 transition and careers
Free School Meals Update for Parents
To make applications easier and quicker for parents/carers we have changed the way that you can apply for free school meals. Applications are now processed online via East Sussex County Council, the criteria for being able to apply and for the online application please see the details below.
Free school meals for children in Year 3 and older
Older children may get free school meals if their parents or carers get any of these benefits:
[Anyone who gets Working Tax Credit - GOV.UK, won't get free meals regardless of income]
Working Tax Credit run-on – paid for 4 weeks after you stop qualifying for Working Tax Credit
Children will get free school meals if they meet the criteria and are in school both before and after lunchtime.
Children eligible for free school meals on or after 1 April 2018 will remain eligible until they finish the phase of schooling (primary or secondary) they're in on 31 March 2023 even if your circumstances change.
Our Electronic Checking Service might be able to confirm entitlement. If not, you'll need to show recent proof that you qualify. Meals cannot be given until eligibility is verified.
Apply online if your child goes to school in East Sussex.
Equipment Reminder – Basic Equipment List for Students
Two pens – 1 x blue or black and 1 x green for peer marking etc

1 x ruler

1 x sharpener

1 x eraser

1 x pencil

1 x calculator: Casio FX-83GT Plus

1 x book for silent reading
St Mary's Ringmer Youth Group
St Mary's Ringmer is starting a new youth group from Sunday 23 October. There will be time to meet and eat, to play some games, plan activities and take part in discussions or maybe some singing. See attached poster at the bottom for more information.
Open 4.30-6pm on Sundays 23 October; 13 November; 27 November.
Contact Marisa 07796 145464 for details and registration forms.
Safeguarding
East Sussex School Health Service are now offering face to face drop in sessions at school. These are held on alternate Thursdays with the next session being on 20th October.
Time: 12.45 - 13.45
Where: Ground Floor Meeting Room near to Reception
Either a student or a parent can book in to see the Nurse with either Mrs Lockyer, Mr Coomber or Ms Beattie. Alternatively any student can just pop in to see the Nurse if the door is open
Please see the attached posters below for more information about what support they can offer.
Kind regards,

Sian Williams
Principal