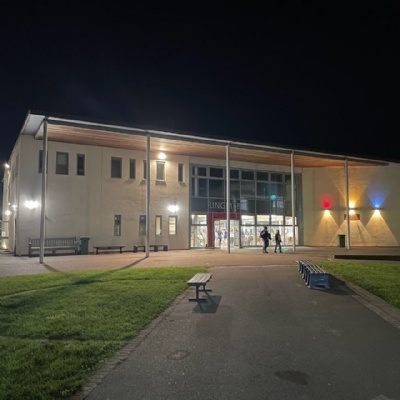 King's Academy Ringmer Weekly Newsletter 30/09/22
This week's message from our principal, Mrs Williams.
This week has been busy with Open Mornings after our very successful Open Evening last week. Visitors continue to be impressed with our confident and enthusiastic KS3 tour guides and the calm and purposeful atmosphere around the academy during lessons.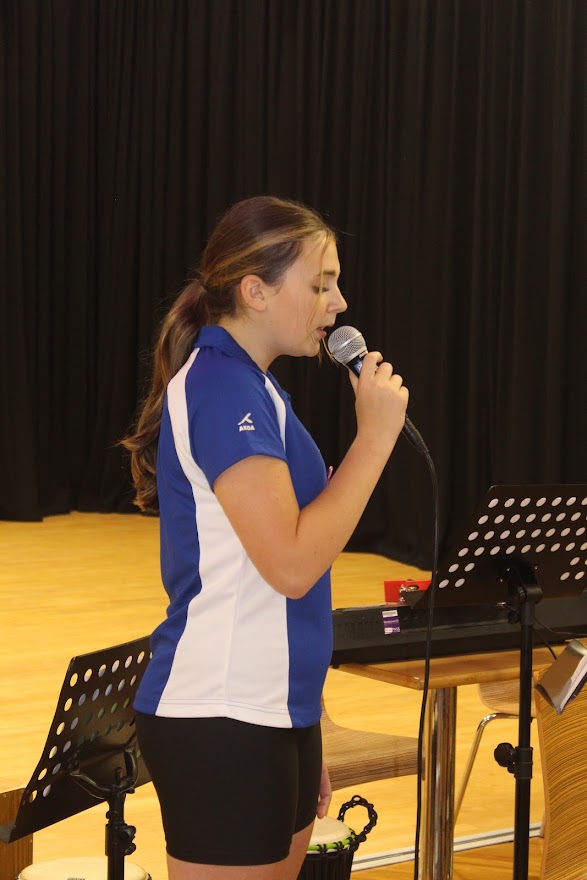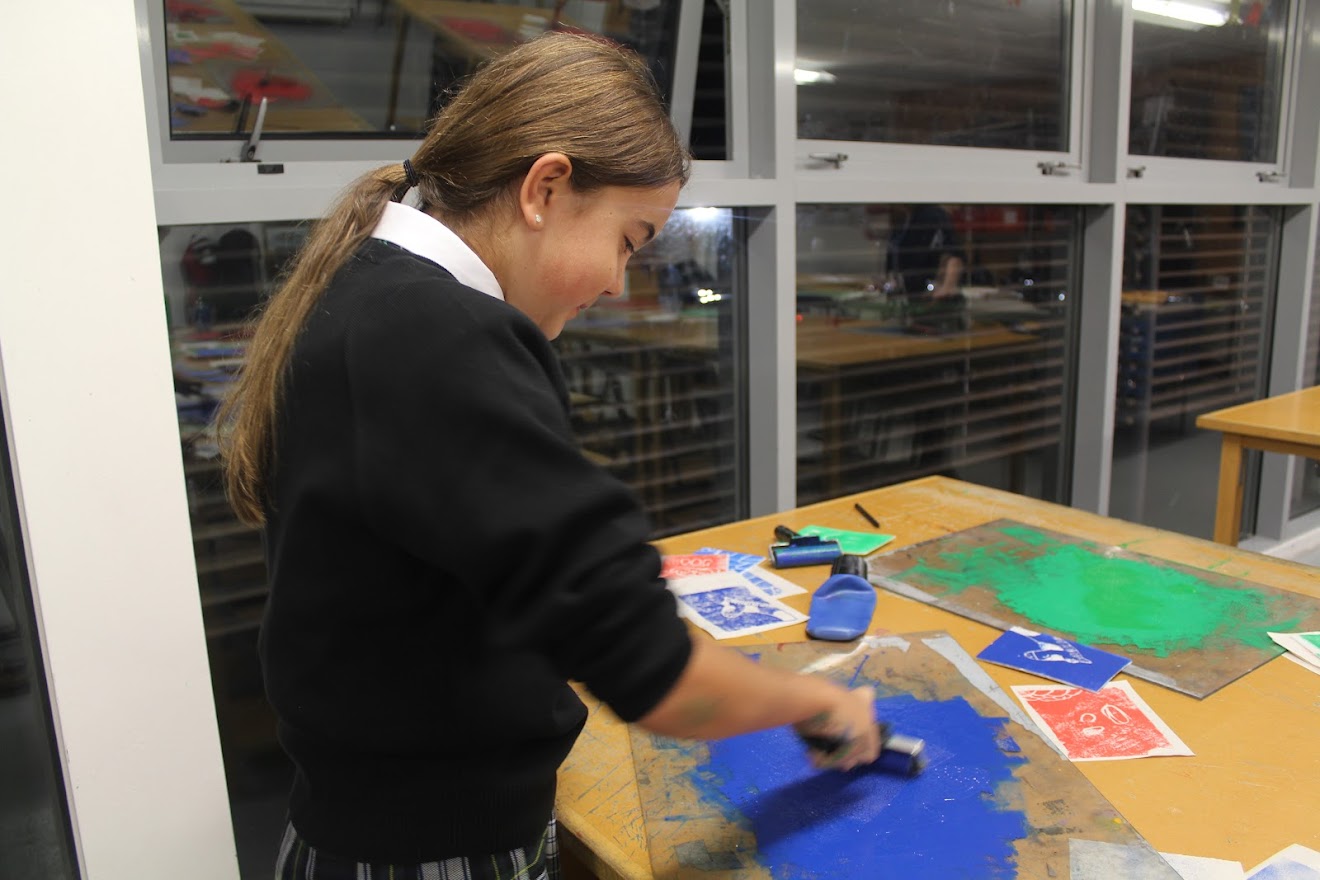 This week we had a focus on languages - European Day of Languages Celebration
This week, Key Stage 3 students have taken part in an inter-house competition to see how many of their teachers they could spot speaking French, German and Spanish. It has been lovely to hear our whole staff body using their linguistic skills. Next week we will publish the results and see which house will win!
Student Absences: reminder
Please let the school know daily of any student absences via Edulink or by leaving a message on the absence line, which is option 2 when you call. Tutors do not need to be notified separately.
Appointments may be notified at any time in advance and supporting evidence should be emailed to ringmer.reception@kingsacademies.uk, where applicable.
Morning arrival at school
All students arriving before 8.45am MUST enter the school via the side door through the staff car park even if they are being met by a member of staff. Students must not enter via reception before 8.45am.
Students can only enter via reception if they have a pre-arranged appointment with their parent/s and a member of staff, or they are arriving late( after 8.45am) to ensure they register their arrival with the reception team for safeguarding purposes.
Maths Department
Great news! Sparx maths is now live for the whole school, almost. Just one or two classes left to go live. Here is a link to a video explaining how Sparx maths works: Parent video
Sparx maths is how every student in King's Academy Ringmer gets their maths homework.
We always give exactly one week for homework to be completed. It is online, if this is a problem the first contact should be your child's maths teacher.
PE Department - Clubs
Clubs have now started with Football and Netball. These clubs are open to both boys and girls
Monday : Years 7-9 Football / Years 9-11 Netball
Tuesday: Years 10 & 11 Football (although not every week due to fixtures)
Wednesday: Years 7 & 8 Netball.
We have also started fixtures against other schools and would like to start using an app called Spond to communicate the information for these such as timings and dates. Can you please use the attached link to register.
Open the link to join: https://group.spond.com/WRQTY The students will need to use their details to register including name. This will then allow us to organise the fixture which students can then share the details at home.
PE kit - this year we have found a number of students have needed to borrow kit for lessons due to problems with the orders. I have been assured by the suppliers that no orders are outstanding now and no shortages in stock, so can we please ensure that students have the full correct kit for Pe lessons.
3G pitch - the department's goal is that in years 7-9 all students will have the same curriculum in terms of activities, which means that football will be part of this offer. In doing this, students will have the opportunity to use the 3g football pitch. In order to go on the pitch, they must have the correct footwear being either AstroTurf boots or football boots. Normal trainers even for those students who are unable to take part will mean they are not allowed on the playing surface. The AstroTurf boots are able to be worn on the 3g, field, tennis courts and in the gym. Can you please purchase these boots rather than a range of different footwear for PE
We look forward to the year ahead and all clubs and fixtures which we are able to offer.
Duke of Edinburgh Award Scheme launch
On Wednesday, all Year 9 and 10 students were formally introduced to our relaunch of the Duke of Edinburgh Award Scheme. East Sussex DofE Operations Manager Jo Ireland explained each section of the scheme and gave some inspiring examples of how young peoples' lives can be shaped by their involvement in the opportunities they can experience by taking part. We are very fortunate that this cohort will be partially funded by a grant from DofE which we hope will ensure that every student who wishes to take part can do so.
Miss Smith will be the DofE co-ordinator at Ringmer. Keep an eye out for further information arriving in your inbox and on our website!
ECO Club
The Eco Club won't be running on Monday 3rd October only. Please do come along the following week (10th Oct), as we continue to run weekly thereafter through to half term.
Thank you, Mrs Teague.
Equipment Reminder – Basic Equipment List for Students
Two pens – 1 x blue or black and 1 x green for peer marking etc

1 x ruler

1 x sharpener

1 x eraser

1 x pencil

1 x calculator: Casio FX-83GT Plus

1 x book for silent reading
Year 10 & 11 Post 16 Careers Event
Event date: Thursday 6th October 2022
Event Location: KAR in the hall
Event time: 6-7pm
Local colleges will be attending for students to discuss what courses they offer and there will also be details of T-Levels and Apprenticeships.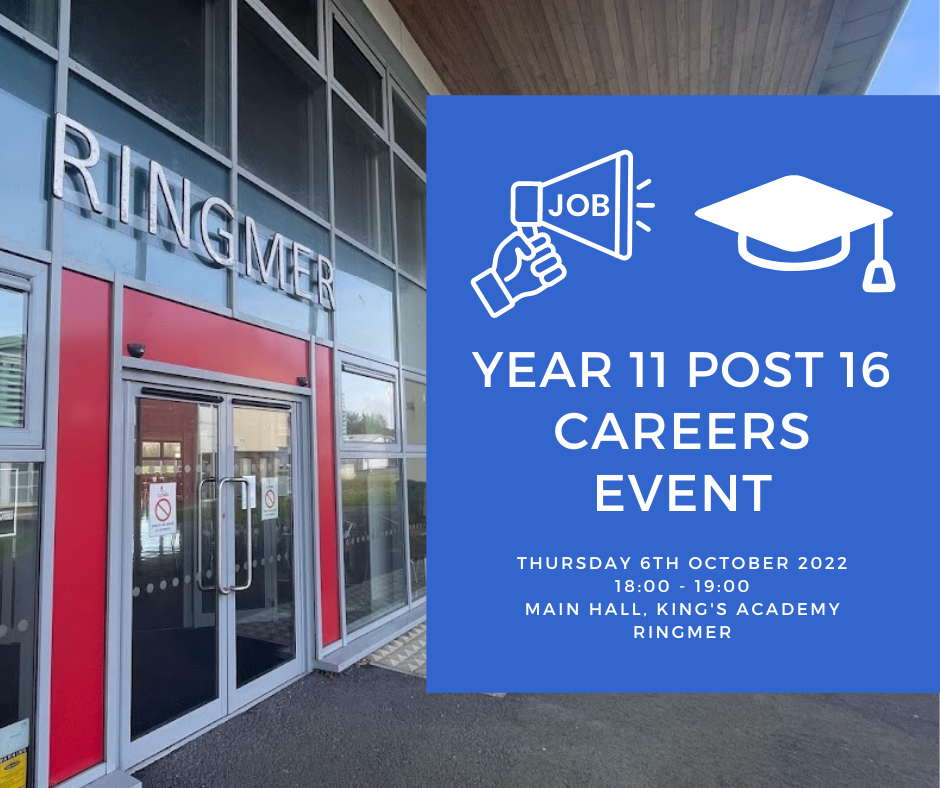 Invitation for Parents: Success Beyond School
How to coach teenagers towards a successful career – Success Beyond School are delighted to announce the first events in their Success Beyond School series for this academic year. These are live online seminars featuring career experts, designed to help parents amplify their children's career potential. The events are for parents of students aged 12-18 and are free to attend.
12th October: Making it in Medicine
Expert advice on how to get into medical school
16th November: Future-Proofing Students
Preparing students for the jobs of the future
30th November: Finding a Future in Finance
Gaining the skills for a career in Finance
Community Event – Apple Pressing Roadshow on Saturday 1 October 2022
All welcome to come along to The Anchor Inn garden, Ringmer from 2pm on Saturday 1 October 2022, to press your garden apples to make your very own apple juice. Live music from 4.30pm.
The apple pressing is free with donations invited to go to Raystede and Ringmer Primary PTA. Cider making kits available to buy from Southdown Cider. If you think you may bring along a large number of apples, please give the team a heads up on 07378696677. If you can, please provide your own clean containers however there will be containers available to purchase on the day.
Safeguarding
It is not often that we focus on seriously concerning events but the DSL team and myself felt it was important to share this information with you regarding a recent Tik Tok challenge. We know that at the moment Tik Tok is a very popular app with our students. As always we ask that you ensure you are checking phones, laptops and computer games regularly to see what your children are accessing and if you have any concerns or would like any advice on how to manage online activity please contact the academy.
The article below may be upsetting to some discretion is advised.
'My son didn't mean to die': Mother issues warning after boy dies doing viral TikTok challenge
Kind regards,

Sian Williams
Principal