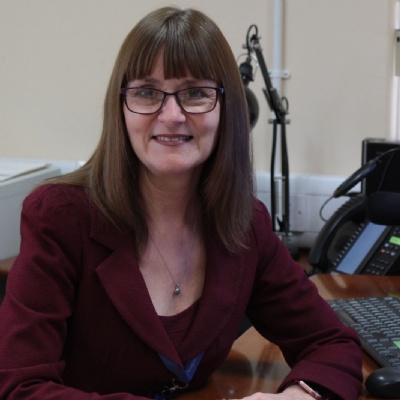 This week's message from Principal, Mrs Williams.
School is buzzing with activity again. As you can see from below, we now have a generous helping of lunchtime and after school clubs. We are planning more and more trips now and charity events are becoming almost a weekly activity.
For the last couple of weeks, we have been collecting for the RSPCA, where our lovely school wellbeing dog Ronnie came from.
Next week we are planning a very special Comic Relief event and then, at the request of several students, we will turn our charitable plans towards Ukraine. Currently, some staff members are looking into how we can best help and we will be in touch with you as soon as we have details. I know students and parents are keen to help.
In the meantime I have put some resources in our safeguarding focus this week to support conversations at home about the situation in Ukraine - our thoughts are with every single person suffering because of the situation there.
Club Information – Lunchtimes and After School
The Debate Club
The Debate Club met on Thursday last week to consider the question - should school be optional?
There were some fine speeches on both sides, notably from Harlyn and Tionne both in Year 9, and the final outcome was a draw.
Matthew C stepped into the role of Chair and Robert R also made a good speech.
Next time, on Thursday 17th March, Debate Club will consider the extremely controversial question - 'This House would not fight for its country'
All welcome, bring your lunch. G05
Ms Moorhouse
Year 7 Football News
Year 7 Boys Football team had a fantastic result in their Semi Final game against St Catherine's College. In a close contest, Will C scored the first goal for Ringmer as we showed some excellent attacking intent with the St Catherine's goalkeeper making numerous saves. In the second half, St Catherine's scored taking the score to 1-1. This is how the game ended during normal time so five minutes of extra time each way was required. The first half saw both teams attacking but no goals scored. In the second half of extra time and with a little over 1 minute to go, Ringmer managed to get a winner with Will again scoring from a tight angle. All 13 boys who played were a credit to themselves and the school. Well done and onto the Final!
Mr Coulthard
World book day competition winner
The winner of the short story in miniature was Kitty Evenden year 10 with her wonderful book The Yellow Sail. The standard of entities was very high and every short story was a delight to read. A big thank you and well done to all the students that took part.
As a school we have been very fortunate to be gifted an amazing piece of art from incredibly talented local artist Emily Warren aka The Stealthy Rabbit. Emily is an ex-pupil from Ringmer and is an illustrator and maker specialising in making paper mache animals. This beautiful Red Kite will be on permanent display in the LRC. As a space for many activities during lunch and break we strive to make this space visually interesting and creative for wellbeing and inspiration. You can see more of Emily's incredible work on her Instagram account @thestealthyrabbit.
COVID vaccinations and HPV Vaccinations
Thank you to all those who helped to successfully vaccinate nearly 200 students today against the HPV virus. The nurse involved couldn't praise our students enough, saying how lovely and well mannered they were. There will be details of external catch-up sessions to follow soon for any who missed out.
From ESCC
The following vaccinations sessions for school age children needing a 1st, 2nd or booster vaccine have been arranged, and can be attended without booking across Sussex.
Walk-in vaccination sessions for 12-15 year olds - Sussex Health & Care Partnership (sussexhealthandcare.uk)
Walk-in vaccination sessions for 16 years and over - Sussex Health & Care Partnership (sussexhealthandcare.uk)
Those who would like to book an appointment can visit the following page for more information:
East Sussex bookable vaccinations - Sussex Health & Care Partnership (sussexhealthandcare.uk)
Vaccines are the most effective way to prevent serious illness from Covid-19 for more information on why it's important: Coronavirus (COVID-19) vaccine - NHS (www.nhs.uk)
Eco hub news
This week we have been filming some of our Eco reps to take part in the countrywide' Lets go zero' campaign https://letsgozero.org/ We are very proud to be part of this campaign and to be singled out as one of the top Eco Schools in the country to take part.
Spring is showing its face all around us with blossom on the trees and all the flowering bulbs. We are still looking for volunteers to help us with our Wildlife garden here at KAR on Saturday 26th March. Do contact Mrs Holmes and Ms Pillar if you want to take part at eco.ringmer@kingsacademies.uk
Our fabulous eco website is constantly updated so have a look at all the exciting projects past and present that our Eco Reps have been working on https://www.kgaringmer.uk/page/?title=Eco+%40+King%27s+Academy+Ringmer&pid=7
Summer Career Experiences in London (All Year Groups)
Please see this information about summer career work experiences in London, in a variety of areas, including: architecture, art, dentistry, engineering, investment banking, law, medicine, politics, video game design and many more... click the picture below for more information.
RSPCA appeal.
Ronnie is really happy with all the donations that have been given so far for the RSPCA appeal. There is still time for all of you who haven't donated to bring any of the following items in.
Treats for dogs, cats and rabbits
Good quality wet tinned dog food
Toys
Newspapers
Old towels
Closing date is Friday 18th March. Thank you for your support. Miss Beattie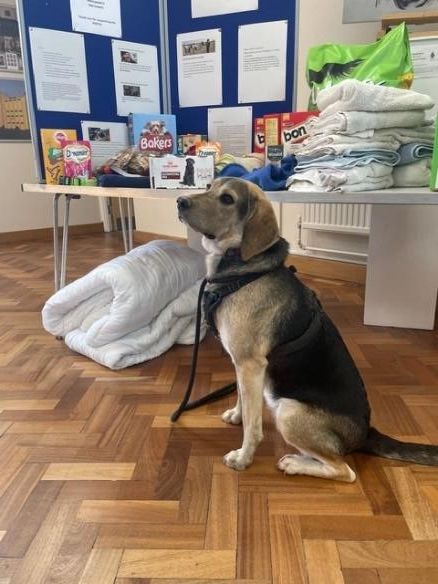 Apprenticeship Taster Days
Steve Willis Training are offering free Gas & Electrical Taster Days at their Burgess Hill centre, for students that may be considering a practical career in the future. Please see the poster for dates and further details. If you'd like to book in, you simply need to be aged 13 or over and call them to be sent a booking form. Please see attached flyer.
Apprenticeship information session
During the Easter half term, the ESCC Apprenticeship team will be running a few information sessions for students, parents, or teachers wanting to find out more about how Apprenticeship's work. Whilst the session will be geared around East Sussex College (ESC) Apprenticeships, it will cover a lot of the basic information, so would be useful for attendees even if they're not considering ESC as an education provider.
The session will cover:
What an Apprenticeship is
How to find an Apprenticeship
The process of applying for an Apprenticeship
There will be a section of the meeting where attendees will be free to ask questions
These sessions will be held on Zoom between 10:00-11:00 on 7th and 14thApril and 16:00-17:00 on 4th and 11th April.
Booking can be made via this link: https://www.eventbrite.co.uk/e/apprenticeship-information-session-tickets-277526959607
FAO all Year 11 Students - Consultation on the Post-16 Transport Policy Statement for the 2022-23 academic year
It's time to consult once more on the ESCC Post-16 Transport Policy Statement.
The Post 16 transport policy statement is intended to inform young people in years 11, 12 and 13 and their parents about what transport arrangements and support are available locally. ESCC welcome any comments on the draft Transport Policy Statement.
All the information can be found on the Council's consultation hub where comments can be left until 1 April 2022. There are no substantial changes to the current policy.
Department for Education – letters to students and parents about National Careers Week
To coincide with National Careers Week 2022, Michelle Donelan, Minister of State for Further and Higher Education, has written to students and parents about the education, training and work choices available to young people after they finish their GCSEs and once they turn 18 – please see attached.
Safeguarding focus
Ukraine
Here are some additional resources to help adults support children with the issues surrounding the Russian invasion of Ukraine
• Parent information and support pack: http://key.sc/3IKqZtw

•How to talk to your teenager about the invasion of Ukraine (BBC Bitesize/Anna Freud Centre)
https://www.bbc.co.uk/bitesize/articles/zbrdjsg
How To Talk To Your Child About The War In Ukraine (YoungMinds)
https://www.youngminds.org.uk/parent/blog/top-tips-for-talking-to-your-young-person-about-the-events-in-ukraine/
Worrying about Russia and Ukraine (Childline)
https://www.childline.org.uk/get-involved/articles/worrying-about-russia-ukraine/
Worrying about war and conflict Sarah Dove (Phoenix Education Consultancy)
https://www.phoenixgrouphq.com/tools
---
Vacancies at King's Academy Ringmer
Examination Invigilators
Standard - £9.98 per hour / Senior - £10.18 per hour
Zero hours – claims only
The Academy is looking to add to our bank of dedicated Examination Invigilators, who will be employed on a casual basis to supervise students taking both practise and actual GCSE exams, as necessary throughout the school year. Full training will be provided and staff will be contacted prior to the exam period to discuss the invigilation schedule in relation to their own availability. We offer a full support and induction programme for all new staff and a commitment to continued professional development.
King's Academy Ringmer is a rural comprehensive with an ethos of "In Pursuit of Excellence". We have a strong reputation for our inclusion, pastoral care and a rapidly improving trend of results in terms of student attainment and progress. In 2019 we were above national on P8 and we are forecasting a further improvement this year. The Academy is part of King's Group Academies whose mission is to equip all students with the confidence, knowledge, skills and values that will enable them to thrive in the modern world. We anticipate exciting developments ahead working together with students, parents/carers and the wider community to build upon our strengths and make this an outstanding school.
What can we offer you?
• A chance to be at the forefront of educational development.
• An Academy with a positive ethos, motivated students and focus upon learning
• Excellent induction, support and staff development opportunities
• A beautiful, rural environment situated approximately 12 miles from the coastal city of Brighton and Hove
For full details and an application form can be download directly from our website: https://www.kgaringmer.uk/news/?pid=15&nid=2&storyid=4 or contact Amanda French on either 01273 815460 or amanda.french@kingsacademies.uk quoting job reference P/400. We offer a first class working environment with supportive colleagues and opportunities for career development.
King's Academy Ringmer is committed to safeguarding and promoting the welfare of children and young people and expects all staff and volunteers to share this commitment. All posts within our Multi Academy trust are exempt for the Rehabilitation of Offenders Act 1974 and therefore all applicants will be required to declare spent and unspent convictions, cautions and bind-overs, including those regarded as spent and complete an Enhanced Criminal Records Disclosure via the Disclosure and Barring Service (DBS)
Closing date for applications is Thursday 24 March 2022 at 9am with the interview date TBC

Teaching Assistant x 2
Post 1. Permanent 24 hours per week, TTO
Post 2. Temporary 30 hours per week, TTO until 22 July 2022
Salary: KGA Pay Scale Band 2 ie: £18516pa to £18887pa to be pro-rated
Teaching Assistant required asap to work within the college to support students with individual needs. To work one-to-one or with small groups of students to support their individual and collective development, both academically and in their general wellbeing. The successful candidate will support the SENCO and Teaching Assistant team to help improve student outcomes and raising standards.
Closing date 23 March 2022
Have a great weekend.
Kind regards

Sian Williams
Principal