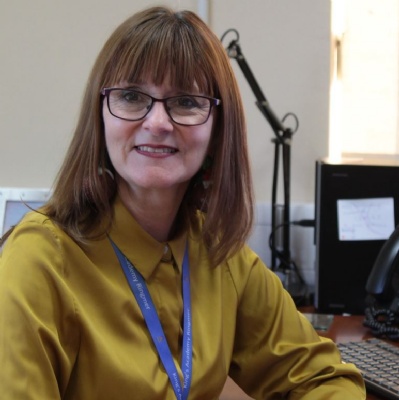 Latest message from Principal, Mrs Williams 06/05/2021
With the exception of some departmental notices, I would like to focus this week on mental health and wellbeing. We have a truly exciting opportunity to have our very own King's Academy Ringmer school dog. There is an increasing body of research to support the benefit of a dog in school. Therapy dogs provide comfort and reassurance to students with anxiety and self confidence issues.
Increasingly in schools, it is becoming recognised that a student's emotional wellbeing is at the root of positive behaviour and success with socialising as well as in the classroom. A dog can support students who are anxious about school and could be the reason that they want to come in every morning. Students with trouble managing their behaviour could learn to care for the dog and the dog could be helpful in de-escalating anger. Dogs are great fun to have around and can bring a caring, family atmosphere to a school.
Introducing Ronnie, our potential Ringmer Rescue dog !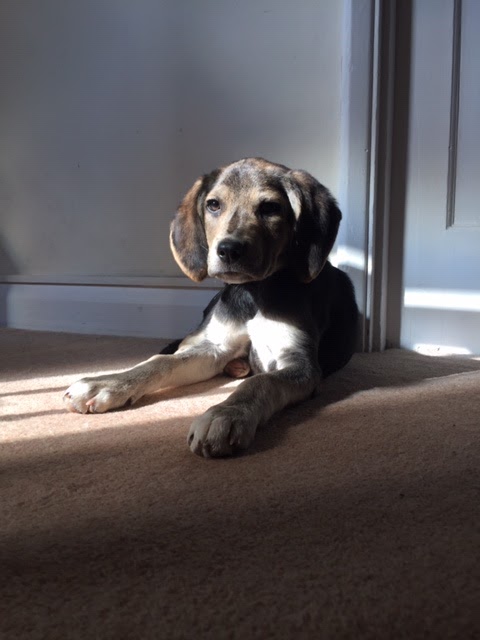 We realise of course that there may be some students who have anxiety around dogs or possibly even allergies. Having discussed this with our governing body we are now coming to students and parents before we invite Ronnie to become our school dog.
If any student is allergic to dog hair we will make sure that they don't come into contact with Ronnie (or have restricted contact) if parents request it.
Likewise, if a student has a phobia of dogs we will keep Ronnie away from them, or we can offer opportunities for the student to be slowly introduced to Ronnie, to reduce their fear. Parents are invited to contact the school if either of these cases apply so that we can make the necessary arrangements.
The required risk assessments and insurance will be put in place, as well as practical guidance. There will be 3 designated staff appointed to be with Ronnie while she is on the school premises, and they will read her body language to ensure that she is comfortable at all times. If she shows any signs of stress, interactions would be stopped.
Attached to the newsletter is the risk assessment we have worked on with our insurance company and the governing body. We would like to introduce Ronnie into school in September, so please get in contact before the May half term break if you have any worries or concerns.
Wellbeing website
We are delighted to introduce you to our new wellbeing mini website which we have added to our main website. It is designed to support staff, students and parents. Please find the link here.
PE Department
PE Lessons- Can you please ensure that pupils are wearing the correct school PE kit for their lessons, the school online shop has some stock of the fleeces again. Jewellery including sports watches unfortunately cannot be worn in lessons.
Clubs- These clubs have already started running and all students in the appropriate year groups are welcome to attend. Note change to the Cricket Club on Tuesdays.
Monday

Year 7 Football

Year 7 Rounders

Tuesday

Year 10 & 11 Cricket- Using the nets in the village, you will need to bring your own Equipment (hardball)

Year 8 & 9 Rounders
Potential Ski Trip-Advance notice- Depending on the guidance given by the government we are provisionally looking at running a Ski trip to Crans-Montana ski resort, Switzerland from Feb 14th 2022 till Feb 21st 2002. The trip is likely to be in the region of £1300 which will include travel, hire of ski equipment, insurance, evening activities, 6-day ski pass, 5 hours a day in ski school. Due to the travel restrictions, we cannot confirm anything at this stage and the payment plan will of course be shorter. More information will be available shortly.
Music Department
Songwriting and Music Production Masterclasses - Brighton and Hove Music and Arts are running masterclasses for Songwriting and Music Production which would be really exciting for many of our students. I would highly recommend this for those who are already writing their own music and want to find out more about making their music even better. This would be suitable for both KS3 and 4.
Students are able to get a 50% discount with the code: GETSTARTED50
You can find out more and sign up at the link here.
Guitar Plectrums - We have just invested in a guitar and ukulele plectrum cutter, so I'm looking for materials to make into plectrums! This is an eco-friendly solution to guitarists always losing their picks! The cutter works really well with credit card-type cards: old membership cards, gift cards, lottery cards, celebrations tubs work well too! If you have any of these lying around, please send them in to the music department and I will get cutting!
Year 9 Music - We are continuing to use Chromebooks in classrooms with Year 9, so please could you ensure your child has a pair of headphones (standard mini-jack connector, Bluetooth will not work) that they can use as these are now on the required equipment list. Many thanks. Ms Urquhart, Teacher of Music
NHS East Sussex School Health Service
Virtual clinic on a Tuesday and Thursday, 10 am to 3 pm and 6 pm to 9 pm. Please see attached flyer.
Safeguarding Focus
Pan-Sussex self-harm webinar for parents and carers - 11th May
Please find attached details and booking information for next week's self-harm webinar designed for parents and carers. This is a free webinar for parents and carers of children and young people who are self-harming, open to people across East and West Sussex and Brighton & Hove. Jenny Langley from the Charlie Waller Memorial Trust will provide tips and strategies on initiating conversations with cyp, finding alternative coping methods, and seeking help as necessary. Attendees will also hear about the forthcoming pan-Sussex support programme of parent and carer networks.
If you have any problems booking using the information detailed on the flyer attached, please book by emailing: isend.events@eastsussex.gov.uk stating your full name and email address with a subject title: MHEW127 - 11 May 2021 booking for MHEW : Pan-Sussex Self Harm Programme for Parents and Carers. Following booking, attendees will receive the joining instructions and zoom link.

Sian Williams
Principal