LILAC SKY COUNSELLING SERVICE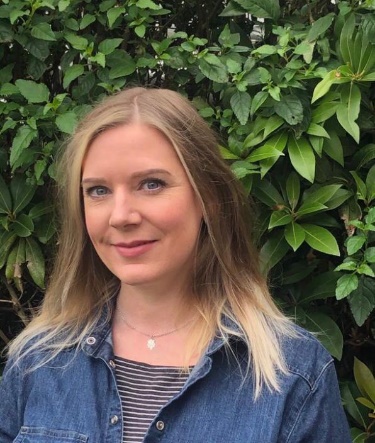 Lauren Anderson MBACP PGDip Humanistic Psychotherapeutic Counselling BA (Hons) Fine Art
About me and my therapy practice
Hello, my name is Lauren, a warm welcome to my page. I am a qualified and registered Counsellor. I am a registered member of the British Association of Counsellors and Psychotherapists (BACP) and abide by their ethical framework and competences. I offer face to face sessions in a safe and comfortable room at school where young people can talk to me and discuss their thoughts and feelings without fear of judgement.
What I can help with
I support children and young people with a huge range of issues from anxiety, confidence, worries about school or home, bullying, bereavement, abuse, ADD/ADHD, addiction, anger, body image, child related issues, consent, depression and low mood, identity issues, isolation, loneliness, loss, PTSD, panic, self-esteem, self-worth, self-harm, sexual identity, sexuality, stress, trauma, women's issues. I can help with whatever it is that your young person is struggling with. If there is anything that is not mentioned here, please do not hesitate to get in touch.
I believe that every child and young person is unique, and I value them as individuals with their own mind, views and how they see the world and how they 'are' in the world. Following a long career of working closely with children and young people in education, I have a sound understanding of the pressures young people experience and the impact this can have on them and their mental health. I have built on this foundation and trained to become a counsellor acquiring a Post Graduate Diploma in Humanistic Counselling and I also hold a Certificate in Counselling Children and Young People which meets the criteria of the BACP. I am passionate about empowering young people to have a voice and to work through difficulties that may be causing them to be distressed. I believe it is the relationship between myself and the young person that is central to the therapeutic process. By cultivating an environment of warmth and acceptance, trust is built in the relationship and the young person can develop the confidence and self-belief to move forward in an ever-changing world. Adolescence can be a difficult time, full of anxiety, uncertainty, and change. Knowing they are really being 'heard' and having their feelings validated can help young people to come to terms with whatever it is they are struggling with in a safe space. I encourage each young person to deepen their thinking increasing their own self-awareness which affords better mental well-being. I wholeheartedly believe that our life experiences affect our perceptions and way of being; the relationships we have with ourselves, others, and our environment. I encourage and nurture young people to accept that what they are feeling is okay and I can help them to find their own inner resources by offering a safe space where they will be listened to, free of any judgement. Young people do not always have the words to express what they are feeling emotionally; they are sometimes not able to freely communicate with the people who are closest to them. This is where I can be a safe person that they can learn to trust and start a therapeutic relationship with to process what is going on for them in the present moment. Adolescence can be a difficult time, full of anxiety, uncertainty, and changes. Together we will try to understand their feelings and to make sense of whatever it is that is going on for them.
How I work
Counselling offers young people who are experiencing emotional distress the opportunity to heal and grow by exploring their difficulties and discover new ways to emotionally navigate the present. I work therapeutically in a very relaxed way offering a calm, empathic and friendly environment where there is no pressure. I have a distinctive warm and approachable nature and style, together with a bright sense of humour and fun which puts young people at ease. Young people sometimes struggle to communicate through words alone and depending on the needs and wishes of the young person, it is here that I introduce the use of creative activities and play to help with therapeutic exploration and support. I invite the use of creative arts to foster the young person to tell me their story at their own level and at their own pace, without feeling interrogated or threatened. I work with a non-directive, child-centred approach using artwork, games, play, storytelling, and lyrics in music to encourage the young person to express themselves freely. I encourage the young person to make sense of themselves in a way that is comfortable and natural to them. My heart is to journey with the young person in whatever way they are experiencing, to help and support them through tough times and to assist and facilitate in helping them to process whatever they feel is going on for them. To be truly 'heard' and emotionally 'met' where they 'are', can be a powerful and restorative experience for young people. Any information shared with me is strictly confidential unless a disclosure indicates a serious risk to safety. By working together with the young person, I can help them to find a path toward better well-being and enable them to make better sense of their world and with the right support, the opportunities of building their own confidence and resilience. I value each young person individually and will work with whatever they bring, in a way which they feel is comfortable and supported to explore. My passion is to support the younger generation by enabling them to cope with the difficulties of their experience, not by telling them what to do, or 'fix' their situation, but by listening non-judgementally and walking alongside them as they explore and find the answers they are looking for themselves. Life can be incredibly hard at times and having some support can make all the difference.
What I offer
I offer a low-cost counselling service to children and young people at £45 per 50-minute session. I take referrals from the young person's parents/primary carer/guardians and I recommend a block of 6 sessions which can be extended to 8 or 10 sessions when reviewed and where it is needed. I offer sessions before school commences and when school finishes, whilst also offering sessions through the school day where appropriate. I also can offer sessions via Zoom.
I am a parent/primary carer/guardian and I want to refer a young person for counselling
Taking that step of getting in touch can be daunting, and you may have lots of questions on your mind. Therefore, I offer a free 20 minute, no obligation telephone conversation to discuss your referral. This will give you an opportunity to discuss your worries and concerns from your perspective and to talk about what brings your young person to therapy. I will ask questions to gather information about your young person's background and presenting problems as well as goals. Together we can explore what may be useful to support your child or young person and we can decide how to move forward and whether counselling is suitable. Also, it will give us a bit of time to get to know one another and to think about whether I am the right person to help. I will signpost you to alternative help if I believe a different kind of therapy or other expertise would be more appropriate for your young person. If we agree to proceed to the sessions, we will go through some intake paperwork covering the practical considerations of fees, safeguarding, confidentiality, data protection etc are all established at this point too. Parents will be asked to sign a Parental Consent Form and a Therapy Agreement Form before sessions can commence. Your young person will also sign a Contract in the first session stating the Therapy Agreement and limits of confidentiality.
I am a young person and want to refer myself for counselling
I would recommend that you speak to your parents/care giver or guardians about wanting to explore counselling and your reasons for considering therapy. If they agree, I will need them to sign a Parental Consent Form to enable us to have our first Introductory Assessment session.
The first session
If we agree to do so, I will book your young person in for their first session where an Assessment Measure is undertaken. I will explore with your young person what the problems might be and the reasons for entering into therapy. We will explore their expectations, what they would like to achieve and any questions they may have. Sometimes a young person may not know and that is okay. My approach is very gentle and relaxed and there is no pressure. The first session provides an opportunity to take the first steps in getting to know each other. The young person will sign a Counselling Contact of Confidentiality stating the Therapy Agreement and Terms and Conditions so they are completely clear on what I offer and how we will work together. Counselling is an agreement entered into by the young person and the counsellor. It is non-exploitative. It is an active engagement that requires commitment and is a partnership process. An Assessment Measure will be used at the beginning, midway through the 6 sessions and at the end of the counselling relationship to evaluate therapeutic efficacy. Sessions are strictly confidential (subject to any legal exceptions) and whilst I cannot share direct content with the parents/care givers/guardian, I can offer general updates at periodic intervals to let you know how things are going and how your young person is getting on with the therapeutic process. Please do not hesitate to get in touch via email.